View the Recording Session
B2B Marketing Agencies.


When we first launched Content Monsta, we learned that the word "agency" may not be the best term to label our company with. The fact is, we ARE an agency – but even my own experiences in hiring agencies helped me to understand why the word AGENCY has at times gotten a bad rap.


The truth is, it's not the term or category that a marketing company labels itself, it's more about its QUALITY of work and about the relationship that is built with its client.


As someone who has also hired many agencies, I can tell you that transparency into the agency's ABILITY and the HONESTY in what they can actually provide are the keys to a good business to agency relationship.

In this episode, we have someone who can help us learn more about agencies and marketing in general through the lenses of ability and honesty.


Joining the podcast today, is the Co-Founder of Velocity Partners – a London-based, B2B tech marketing agency. He started his career at Ogilvy & Mather, New York before jumping into B2B Marketing and today is an ubiquitous speaker at marketing events, as well as a prolific writer on all things marketing, content, tech, strategy, and creativity.


Conversation points:
Doug, I hear that you are a writer at heart, so how did that spark your journey to where you are today?
You mention that "Every B2B marketing agency is cramming the word 'content' into everything they do.
I've found that many of those agencies also connect "Full Service" in the phrase as well. Nearly every agency is stronger in one form of content over another.
How can a business looking to work with a marketing agency be confident that this agency has roots in the type of content that they need and that they don't get fooled by the "Full Service Content Agency"?
In a recent conversation with Christopher Penn from TrustInsights. He stressed how well A.I. is catching up to the ability to create real quality written content.
What are your thoughts on A.I. in the content creation process? The good and bad.
I consult on Marketing Automation. I noticed yesterday, that when I look for content on Marketing Automation, there is a very high chance that the best search results will come from Hubspot. This company not only built a customer base for its product from this content, they are also known simply for their content. You called this a "Great Content Brand."
Tell me more about your thoughts on your definition of a Great Content Brand.
In your slideshare on the topic you gave Six Principles of Great Content Brands, can you mention a few of those principles.
Speaking of Hubspot, I saw your presentation from Inbound a few years back. The presentation was about INSANE HONESTY IN CONTENT MARKETING. You gave an example of a business that was extremely honest on what they could and couldn't do for you.

When it comes to marketing agencies, I work on both sides of the fence. I work within large organizations that hire agencies around the world. I also operate an agency. What I see too often, is agencies that sell services when the agency knows it will be a stretch for them to actually deliver.
What do you think companies should do to avoid hiring agencies who aren't insanely honest?
What can agencies do better to be more honest when marketing their services?
For businesses, it's effortless to ignore flaws. No one is tasked with talking about flaws or limitations.
When it comes to creating Honest marketing, what do you say to organizations who have no interest in saying anything besides "Our product is the Best" because 'why even address the flaws… our customers can do that'?
Thanks for listening to The Business of Marketing podcast.

Feel free to contact the hosts and ask additional questions, we would love to answer them on the show.
Rand Fishkin delves into the challenges of finding specific problems that Web3 addresses and questions whether it is a creative solution in search of a problem.
Read More »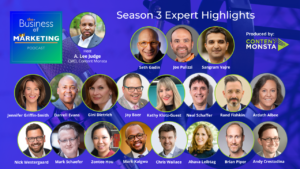 In Season 3 of The Business of Marketing Podcast, my listeners and I had the privilege of learning from renowned marketing professionals who generously shared their knowledge and experience.
Read More »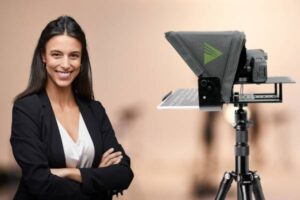 With cloud-based tools and the expertise of our video producers, we can record video remotely with the quality previously only captured with an in-person video crew.
Read More »