View the Recording Session
Since about 2010, companies began to realize that their new storefront was their website. Since then, more customer relationships start on websites than any other channel.

The fun part is that Google runs the world and keeps us on our toes with attempts to satisfy the algorithms and to get our web efforts to reach the masses.


That's why we need experts like today's guest.

My guest this episode has consulted for various enterprises and well-known brands for over 10 years, while playing key roles within multiple agencies and solution providers in the inbound marketing industry.


Known to many as "SEO Steve" this Digital Marketer, is also a Multi-Location SEO Expert, an Adjunct Professor, and Author.


To share his insights on SEO today, I'm happy to welcome to the podcast, 
Steve Wiideman
.
Conversation points:
Steve, I kept your intro brief, because I want to hear from you. Tell us a bit more about yourself and your journey into SEO. 

I want to ask you about 3 specific areas of SEO today Steve.


1. Local SEO vs Multi Location vs "no location"
2. Web Developers vs Web Designers and why it's important to know the difference
3. Content SEO


1. First Let's start with Local SEO vs MultiLocation vs "no particular location"
How does an SEO strategy differ between Local SEO and Multi-location SEO?
What about SEO for services like products and web services where company location doesn't matter?
2. Web Developers vs Web Designers

In regard to developers. A good developer understands how to optimize for Google's constant changes.
Can you give us an overview of the most frequent challenges recent updates have posed for most websites?
Are all CDNs created equal? What do we look for when choosing a CDN?
3. Content SEO

Too often we look at SEO from an aspect of just "Words" on a page. We've discussed how the website development has an impact.
Now let's talk about how other types of content can drive SEO. My company Content Monsta produces podcasts, video, and other multimedia forms of content.
How can we optimize Video and Audio to drive the SEO of our websites?
How has Google changed in regard to its ranking of podcast and video content?
Before we go, how can listeners get in touch with you either online or in person?
Thanks for listening to The Business of Marketing podcast.
Feel free to contact the hosts and ask additional questions, we would love to answer them on the show.
Rand Fishkin delves into the challenges of finding specific problems that Web3 addresses and questions whether it is a creative solution in search of a problem.
Read More »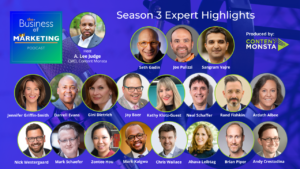 In Season 3 of The Business of Marketing Podcast, my listeners and I had the privilege of learning from renowned marketing professionals who generously shared their knowledge and experience.
Read More »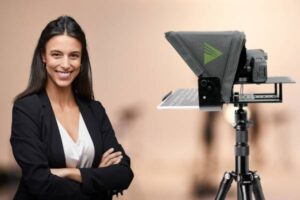 With cloud-based tools and the expertise of our video producers, we can record video remotely with the quality previously only captured with an in-person video crew.
Read More »