View the Recording Session
Andrew Davis
 joins the show.
He is a best-selling author & keynote speaker. He's built and sold a digital marketing agency, produced for NBC, and worked for The Muppets. Today, Andrew Davis teaches business leaders how to grow their businesses, transform their cities, and leave their legacy.
In this episode we talk about:
In molding the customer experience, what is Marketing's responsibility?
How can people with Customer Experience responsibilities help to improve a company's marketing?
Drew talks about the content that he creates. It's full of value, and I advise any business person to follow your YouTube channel. Beyond providing tons of valuable marketing education, Drew tells us his philosophy on creating content and how he uses content that he creates.
I ask Drew about his strong Personal Brand. Was that intentional? What are some of his tactics to build that brand.
When you create content, whether it's a book or a YouTube video, do you measure the content success based on the amount of consumption (views), the inbound connection, or something else?
Thanks for listening to The Business of Marketing podcast.

Feel free to contact the hosts and ask additional questions, we would love to answer them on the show.
Rand Fishkin delves into the challenges of finding specific problems that Web3 addresses and questions whether it is a creative solution in search of a problem.
Read More »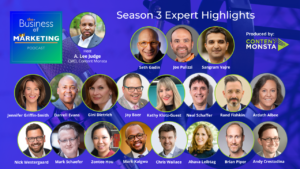 In Season 3 of The Business of Marketing Podcast, my listeners and I had the privilege of learning from renowned marketing professionals who generously shared their knowledge and experience.
Read More »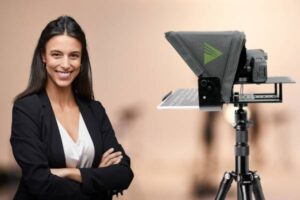 With cloud-based tools and the expertise of our video producers, we can record video remotely with the quality previously only captured with an in-person video crew.
Read More »