View the Recording Session
In this episode, 
Sangram Vajre
and A. Lee Judge discuss the importance of B2B marketing.
Sangram Vajre and Lee chat about sales and marketing alignment, Sangram's MOVE framework, and how organizations should facilitate their Go-To-Market strategy. Plus other insights into the realm of the Business of Marketing.
Sangram Vajre shares his expertise on B2B Marketing, Startup Culture, Marketing Technology, and Sales & Marketing Alignment.
Conversation points:
Can you give us a brief journey of some of the notable ventures and communities that you have created? 
Tell us about MOVE and the go-to-market podcast.
About the name of the show and the MOVE framework, what does the acronym MOVE represent?
Would you ever consider starting a service business? And If so, could you apply MOVE to a service business?
Do you agree and maybe see additional forces that are helping in the crusade to align Sales and Marketing?
What would you say are some of the biggest forces working against Sales and Marketing alignment?
Thanks for listening to The Business of Marketing podcast.
Feel free to contact the hosts and ask additional questions, we would love to answer them on the show.
Rand Fishkin delves into the challenges of finding specific problems that Web3 addresses and questions whether it is a creative solution in search of a problem.
Read More »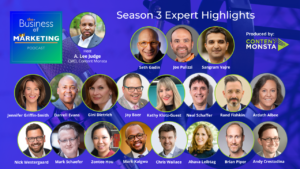 In Season 3 of The Business of Marketing Podcast, my listeners and I had the privilege of learning from renowned marketing professionals who generously shared their knowledge and experience.
Read More »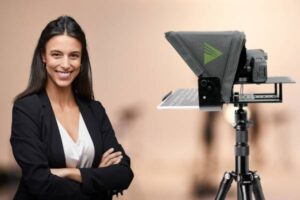 With cloud-based tools and the expertise of our video producers, we can record video remotely with the quality previously only captured with an in-person video crew.
Read More »