To identify the top podcast production company for you, it is important to know the full capabilities and services that the company can provide. Beware of the term "full-service podcast company" because it may not include the primary podcast services you need – recording for example.
When Content Monsta podcasting services were launched, we aimed to be more than a podcast editing service. We set out to assist in podcast recording and then go a step beyond editing to serve the marketing and business needs of customers.
Our key specialties are:
White Glove service – from recording to marketing
Live Producers – to place guests at ease and insure quality recordings
Marketing Expertise – to design your marketing for reportable ROI
Like several of the other top podcast production companies on this list, we specialize in B2B podcasting which requires special care when your industry leaders join you on your show.
What you should look for when choosing a podcast company
Live Producers – Will there be someone to help you record, give tips, and assist your guests?
Recording – Who will record the audio or video?
Editing – Will editing also include enhancing the audio in addition to cutting out parts?
Revisions – Are revisions available and how will they be handled?
Video Podcast Capability – Can you capture and produce a video podcast as well as audio?
Strategy – Can you provide guidance in how to reach the correct audience with the right format?
Marketing Expertise – Can you help guide your marketing efforts
Repurposing of Content – Can you help repurpose and multiply our content after the podcast is done?
Podcasting is becoming a popular means of content marketing, but it can be tough to find the right podcast partner to bring a quality podcast to life. 
Some podcast agencies help your show take shape with a wide range of services, such as launching, recording, and editing. Others provide marketing strategies for getting listeners on board. 
We naturally think we are the best because we cover all those bases, including strategy, recording, editing, and marketing, however, we recognize that our customers should compare several podcast companies before choosing a partner to work with. So, we are happy to share with you other agencies in the space and allow you to determine how well Content Monsta stands out among podcast production companies.
Here are some of the top podcast companies that you might consider as your podcast partner.
Relationary Marketing
Freedom Podcasting
Sweet Fish Media
Resonate Recording
Cash Flow Podcasting
Motion
Lower Street
Content Allies
Fame
Content Monsta
Relationary Marketing
Relationary Marketing helps build credibility, recognize key customers, nurture high-value prospects, or promote a big event. Their podcast production service lets you consistently deliver engaging content to any marketing plan they work with – whether for a company website or social media channels like Facebook Live videos.
This can result in high-value connections and long-term relationships with prospects who are more likely to invest or attend your event. It also provides an excellent way to share content at conferences without traveling.
Specialization: 
Podcast production for B2B companies 
 A team dedicated to creating your signature series, which will give you credibility with potential clients and allow people from all over the world to know how great your business or organization can be
Pricing: Not listed.
https://relationarymarketing.com

Freedom Podcasting
Freedom Podcasting offers a variety of services for beginning podcasters. They help you launch, create your first show, and rank in the top 300 podcast categories. With their coaching calls, launch planning service, and custom packages, Freedom Podcasting is committed to helping newbies get started.
Freedom works with you to achieve excellence in all aspects of your podcast production. You get coaching services on setting up microphones and adhere strictly to rules of acquiring great results for listeners.
Specialization:
Good audio quality is a must for any world-class show. Freedom Podcasting service includes coaching you in getting great equipment and adhering to strict processes (noise reduction, equalization) to transform your source recordings into excellent results–compatible with an audience's ears.
Launching a podcast can be overwhelming, but it doesn't have to feel intimidating with the right tools and strategies. Publishing episodes on time helps ensure that your show gets into iTunes' top 300 rankings for podcasts and is featured.
What makes this launch strategy unique? Consistency is critical when cultivating reviews from potential listeners who may need what they're listening to now or background noise while working/writing essays during study hall.
Pricing: $85-$255 per episode
Sweet Fish Media
Sweet Fish Media is an option for a podcaster looking to improve their show. They specialize in producing podcasts and audio content and providing high-quality production services tailored specifically to your needs – whether you're an experienced pro or just starting. Sweet Fish Media helps clients to create a strategy that will keep listeners engaged while driving revenue into your bank account without breaking a sweat.
Specializations:
B2B Growth is their precious baby that pays the bills. A podcast they produce themselves and use to test out new ideas before passing them along with all of our customer stories in tow.
With the growing popularity of podcasts, you can build relationships with potential customers and expand on the content you have created by interviewing experts in various fields or sharing exciting stories.
Pricing: Monthly package starts at $2,000 to $5,000 depending on your needs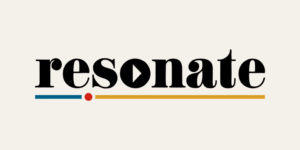 Resonate Recording
With Resonate Recordings' one-click publishing platform for podcasts on their hosting service, you can record your podcast in seconds. Your listeners will have no problem finding information about where they can get henna hands onto whatever episodes or shows suit their needs.
Specializations: 
The collective of audio, creative branding, and podcasting professionals at Resonate Recording are committed to helping you create a quality show that resonates with your listeners. 
They use innovative technology for an easy process to be done in the comfort of their own time without any pesky interruptions from other tasks or commitments.
The experienced team at Podcast Editor is more than just editors. They produce various podcasts, including broadcast television, film work, and music production. 
Pricing: Starts at $159 per episode

Cash Flow Podcasting
Cashflow Podcasting is a global podcast launch service and production company for leaders looking to find their voice. Plan a show with done-for-you services that will grow them in today's busy world.
Cashflow offers various production packages. The team provides podcast strategy and coaching consultation for beginners or experienced hire holders who need assistance recording their shows in professional settings with seasoned professionals.
Specializations:
The system takes care of everything in podcasting
They've got plenty on offer, from one-time sessions for beginners to monthly coaching programs with experts who will help shape and develop new skills tailored specifically towards what YOUR business needs most right now.
The leaders of tomorrow are the podcasting rock stars today.
They create content for and about their followers. They also significantly impact how others change thousands of lives every day by moving entire industries forward.
Pricing: $899 per month
Motion
Motion Agency is a video production company that specializes in podcasts. They have been around since 2011 and work with some of the biggest brands, companies, or entrepreneurs within their industry to produce compelling content for audio audiences and those who prefer visual formats such as music videos.
Specialization:
Motion helps B2B marketing professionals launch their podcasts so they can publish more high-quality content consistently, develop new relationships within their industry, and get their team excited about marketing again.
Motion specializes in video podcasts and tech company clients
Pricing: Monthly package starts at $2,450 to $5,995 depending on your needs
Lower Street
Lower Street is a new media company that specializes in audio storytelling. They develop, produce, and distribute podcasts so you can engage with your most passionate followers while building up new ones for yourself.
Lower Street helps podcasters take their shows from basic Casio keyboard sounds into professional studio-quality audio. They'll help you develop a concept and strategy, aggregate your audience analytics across different platforms, and create sponsorship campaigns for greater visibility and increased revenue.
Specialization:
Lower Street provides a medium to share your voice and story with others in an engaging way that keeps them on their toes, wanting more. Your potential customer might be Listening to podcasts while driving home from work or when taking care of household chores – 
Podcasts will always have something new and different waiting for listeners. There is no excuse not to listen to one unless you were bored before starting.
Pricing: Launch service listed at $9,000
Content Allies
The Content Allies are an organization that creates content for B2B brands. All of their production colleagues have extensive experience in the field. They are renowned for their meticulous approach to all projects, including podcasting. 
Specialization:
With 8+ long stretches, the allies know what makes good audio come alive.
Networking through podcasts is a great way to grow your business. Not only will you be building new relationships, but you will also create opportunities for partnerships and sponsorships. With Content Allies handling everything from guest outreach to publishing & promotion, you only focus on networking itself.
You show up to hold great interviews and build relationships with your guests while your team cares for everything else.
Content Allies Pricing: Starting at $3,000 per month
Fame
Fame is an international group of audio, design, and marketing geeks passionate about sound quality; effective copywriting that gets you results for your business or brand's goals (we might even call it "content"); social engagement through Slack emojis & coffee.
Becoming famous is not about who you know but what content and community people love. First, create excellent quality work around a niche of interest, then be seen in the company with other well-known figures from within this field.
Specialization:
The people who work at this company are the best in their field. They only partner with ambitious B2B businesses that want to become leaders of a specific niche, so you can ensure your business will get attention and care from them.
They are a good platform for those who need to hear about new trends in sales operations, digital marketing, and more.
Pricing: $1,200 – $4,000 monthly to start and grow a podcast
Content Monsta – About Our Podcast Service
Here are our key goals:
To make creating and sustaining a podcast easy for you.
To make it easy for your guests to record with us.
Help you gain long-term ROI for your podcast episodes.
Multiply your other forms of content through podcasting.
Content Monsta has always had a goal of being more than just an editing service. We launched our podcasting services on top of our other content services, knowing that we could help make content creation easy for our clients.
When looking for a podcast company, your choice must fit creatively and professionally. Content Monsta seeks to ensure customers are proud of the content they produce and that their clients and guests see their podcast as a professional source of information.
How Content Monsta differs from all other podcasting companies:
We provide LIVE producers for each recording session to make sure your hosts and guests are comfortable and able to achieve the highest audio quality during the session.
We work with businesses and understand the level of professionalism required when working with high-level executives, celebrities, and subject matter experts.
Our producers are skilled sound engineers that work in post-production to fix and optimize all audio that is captured for your podcast
We are Marketers! We understand the needs of marketers because we were founded by marketers to serve the needs of marketers.
We work primarily with businesses and specialize in Business related podcasts.
Content Monsta Pricing: See our full current rates here 
Some of our clients' podcasts
When searching for a podcast company to work with, you must know the full capabilities and services that the company can provide. Beware of the term "full-service podcast company" because it may not include the primary podcast services you need – recording for example.
When Content Monsta podcasting services were launched, we aimed to be more than a podcast editing service. We set out to assist in podcast recording and then go a step beyond editing to serve the marketing and business needs of customers.