We Help You

Be Content [ˈkäntent]
For BUSINESSES, we create engaging and shareable digital content to reach customers at every step of the buying cycle.
For INDIVIDUALS, we are your personal production and distribution company.
For BOTH, we utilize a unique digital marketing strategy to maximize your content creation ROI. We combine real-time content creation and current digital marketing strategy to develop a direct and consistent flow of content to your audience.
We create tangible, long-lasting media content that goes directly to your audience with results measurable by the moment. No middle men or additional promotion needed. No hoping for media to pick up your story or message to expose your brand. With Content Monsta you become the media.
Our content is published immediately (or as fast as you like) and only needs your approval to go directly to the world. Plus, if you do work with traditional PR or Social Marketing Agencies, the content that we produce will make them 10x more valuable to you. That's why we even partner with PR and Social Media Agencies.
We are able to provide quality video services at low costs because our focus is to help you document your industry leadership, customer testimonials, and personality of your company, not to sell you a big movie production. The underlying purpose of business video is to convey expertise, inform, and gain the trust of your customers.
Document > Create > Distribute > Repeat.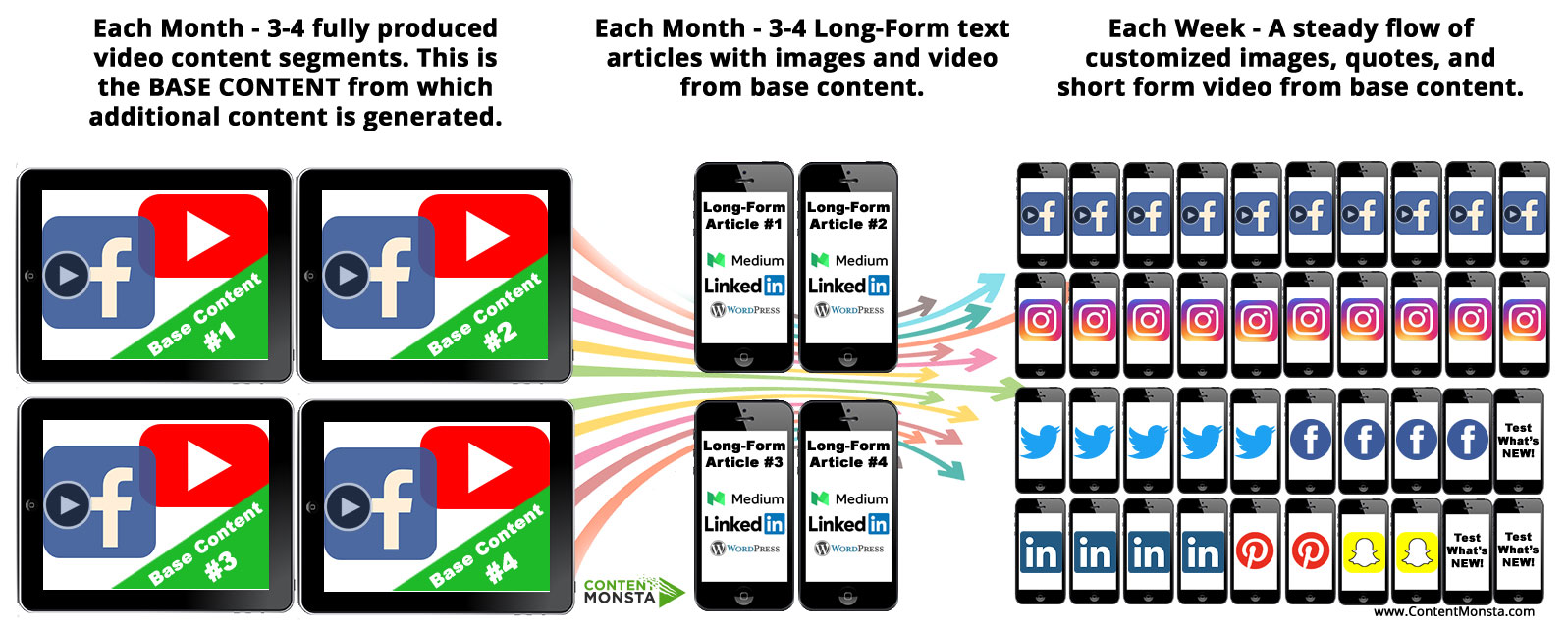 Start Building Content With Us