View the Recording Session
In this episode, Mark Kaigwa and A. Lee Judge discuss the nuances between digital marketing in Africa compared to a global perspective.
Mark gives additional insight into the advantages and disadvantages of digital marketing in Sub-Saharan African mobile marketing trends, social media, storytelling, content marketing, social networks, and research.
Conversation points:
On the Nendo website, it says that "Nendo started from a desire to see a gap fulfilled – Insights published about Africans by Africans in Africa." Tell me more about that.
Comparing to a global perspective, what are the nuances that make marketing in Kenya or Africa different?
What should the marketers mindset be going into this year?
Mark, you had a video series going called Digital Africa. What happened to it?
How can a marketer be a better ambassador internally, within their company to drive their digital initiatives?
In your agency, you show a strong emphasis on research and data, but also have creative services. If you had to choose which one should be most important to marketers, which would it be?
What trends or changes should we keep our eyes on going through 2022?
Thanks for listening to The Business of Marketing podcast.
Feel free to contact the hosts and ask additional questions, we would love to answer them on the show.
Rand Fishkin delves into the challenges of finding specific problems that Web3 addresses and questions whether it is a creative solution in search of a problem.
Read More »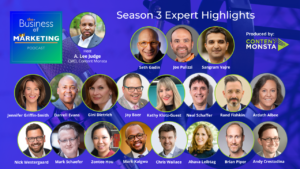 In Season 3 of The Business of Marketing Podcast, my listeners and I had the privilege of learning from renowned marketing professionals who generously shared their knowledge and experience.
Read More »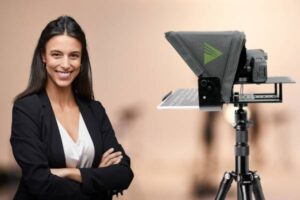 With cloud-based tools and the expertise of our video producers, we can record video remotely with the quality previously only captured with an in-person video crew.
Read More »