View the Recording Session
When we first began hearing a lot about "Influencer Marketing" it conjured up images of beautiful people who happened to be showing us their favorite clothing, shoes, beverage, vacation spot, or even their toothpaste.


Today, we know that influencer marketing is much more.


And businesses are taking note. Although, it may not be as easy as attaching a celebrity face to a product.


And it also doesn't always mean marketing to consumers.


B2B (or Business to Business) Marketing is also embracing influencers. And today we are going to dive into some of the nuances of B2B Influencers.


My guest today is 
Ashley Zeckman
.
Ashley is the Vice President of 
Inprela Communications
. In addition to finding innovative ways to showcase the exceptional work of her team, she drives strategy for influencer and content programs for mid-size and enterprise B2B clients.
She is an influencer marketing expert and as a public speaker, she has presented at multiple events and conferences including the American Marketing Association, Content Marketing World, Digital Summit, Marketing Profs, and many others.

Conversation points from this episode:
Ashley, a recurring topic that I run into on this podcast is the idea that most great marketers did not set out to become marketers. So what is your story?
I want to learn about B2B Influencers. Tell me your definition of a B2B Influencer and how it is perhaps different from the more common B2C influencer.
Are brands doing a good job of utilizing B2B influencers?
What are some of the reasons that brands partner with B2B influencers?
What are some of the factors that a brand would look for in an influencer when considering partnering with them?
Why do some influencer marketing attempts fail?
A few years back, you gave some tips for incorporating influencer marketing into a corporate marketing strategy. What are some of those tips, and have any of these changed recently?
I want to take a moment to thank you for including me in an article posted by Inprela – "8 make or break content marketing lessons from 2020" – In that article, you mentioned that before and during 2020, buyers began losing trust in brands. We all saw brands attempting to be more relatable and authentic by pivoting to topics like Inclusivity, Diversity, and Safety. I think that now, even that seems a bit insincere. What do you think?
Thanks for listening to The Business of Marketing podcast.

Feel free to contact the hosts and ask additional questions, we would love to answer them on the show.
Rand Fishkin delves into the challenges of finding specific problems that Web3 addresses and questions whether it is a creative solution in search of a problem.
Read More »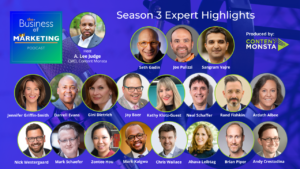 In Season 3 of The Business of Marketing Podcast, my listeners and I had the privilege of learning from renowned marketing professionals who generously shared their knowledge and experience.
Read More »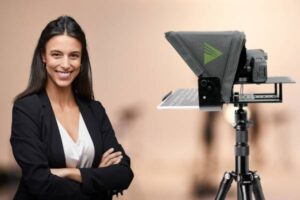 With cloud-based tools and the expertise of our video producers, we can record video remotely with the quality previously only captured with an in-person video crew.
Read More »